Visit Armstrong Redwoods
This spectacular redwood forest offers something for everyone. Casual strolls, long hikes, horseback riding, fishing, car or backpack camping, picnicking, biking and more.
Scenic Drives
Almost everywhere you will go here could be considered an official scenic route, so let use help you design a tour. Click here to view a list of suggested drives. Or pull out a map and make your own; you can't go wrong.
Dining
The Russian River California area provides many great dining experiences. You can have breakfast in one of the many charming towns, dine overlooking the river for lunch, and enjoy some wonderful local wines with dinner.
Winter Activities Guide
Fishing, hiking, wine tasting, site seeing, events, tide pool exploration, boating, dining and much more. We put together the most popular winter activities.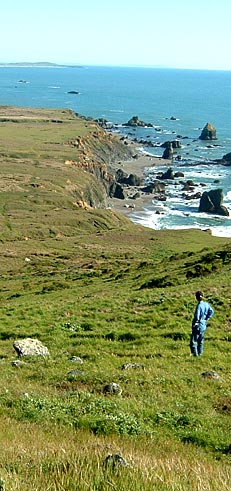 Kortum Trail. Hiking along the Sonoma Coast just south of the River's mouth.